High-precision Coating and Drying Equipment
Circular Coating Equipment RS Coater™
A revolutionary, new alternative to the Spin Coater!
A unique slit die offers full freedom with circular coating!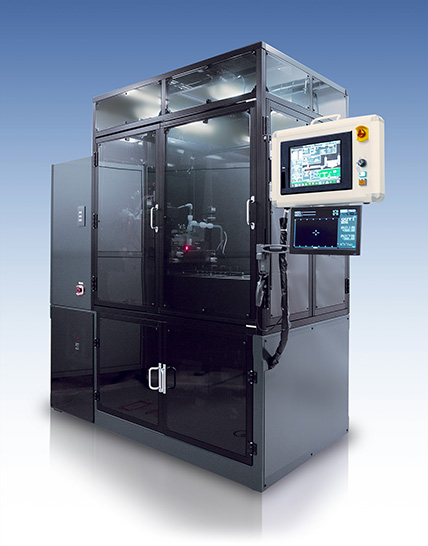 Key Features
Capable of high-viscosity liquid thick coating application (even single applications of thick coatings with coating thicknesses of hundreds of μm)
Superior ability to embed liquid in patterns (with very few voids)
No need for EBR (Edge Back Rinse), thereby reducing the number of processes involved
Keeps liquid loss to a bare minimum (the quantity of coating liquid applied is less than 1/3 that of a Spin Coater)
Cleaning and waste fluid volume are both greatly reduced, contributing to more eco-friendly manufacturing
Capable of coating materials with special forms and of special forms of coating (refer to the form examples below)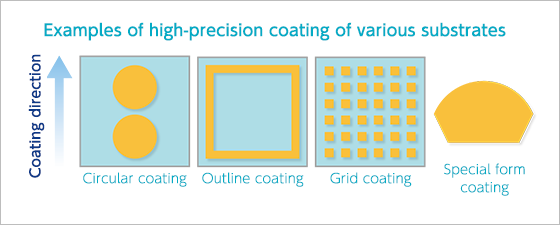 This equipment can also be applied in the shape shown in the photo below.

Superior coating thickness precision (Uniformity)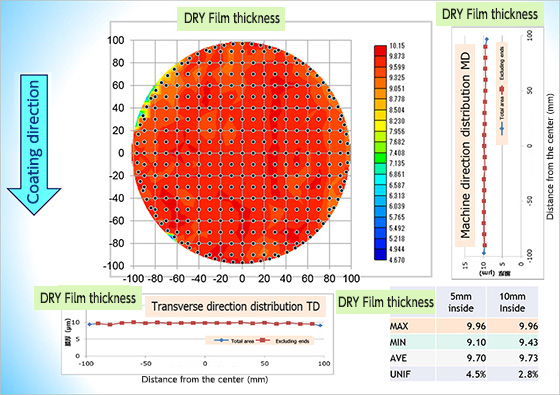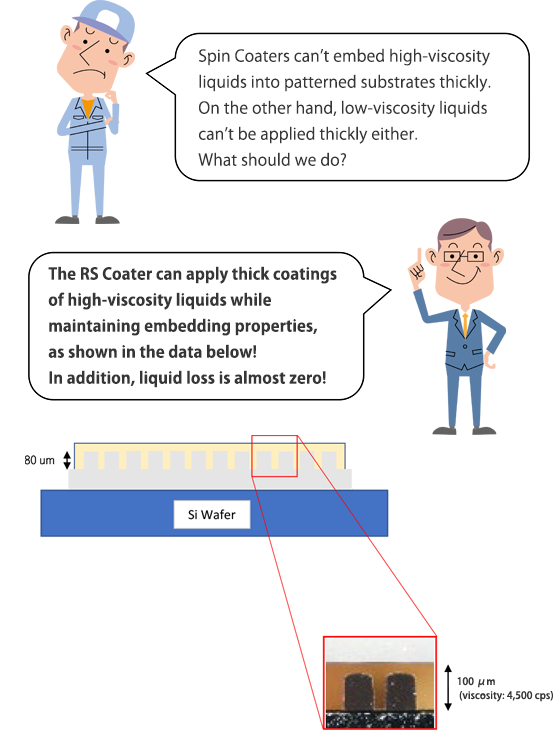 Specifications
Wafer size: 4 – 18 inch (⌀450 mm)
Viscosity: 500 – 15,000 mPa∙s (cps)
Coating thickness: 50 – 200 μm/Wet
Coating thickness precision: Within ±3%
Coating utilization efficiency: 90% or higher
Coating process utilizes a newly developed, special slit die

Complete coating freedom, including borderless coating and circular coating on rectangular substrates!

Systems Solutions
Let us help you find the right systems solution.
Process flow example:
Load port (EFEM) → Alignment → Coater → Bake → CP → Load port (EFEM)
Drying process option: VCD (vacuum drying apparatus)
Baking process option: Can be combined with a Cure Oven and other elements