Introduction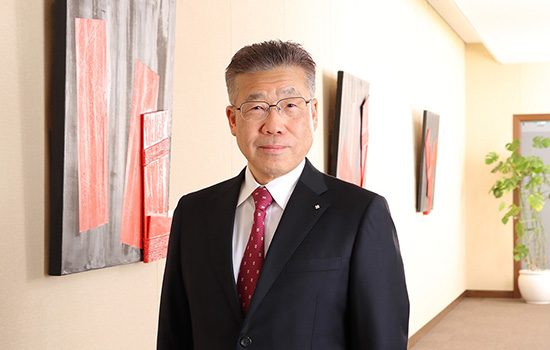 Akira Ozaki, President
Carbon neutral, DX (digital transformation)——
Pursuing greater innovation to create new value.
Since its founding in 1945, Chugai Ro Co., Ltd. has worked tirelessly as a technology-driven company to develop innovative technologies in the thermal technology field. Our chief strengths are development and design. However, a variety of challenges, such as climate change and a changing labor environment, are rapidly and dramatically altering the socioeconomic landscape for our corporate group and necessitating urgent adaptation on a major scale.
We view these challenges as golden opportunities to create value, in line with our management philosophy, by actively undertaking the challenge of developing new markets centered on carbon neutrality, of further updating our existing products, and of cultivating a more rewarding and challenging work environment internally.
Through the pursuit of innovation and change in all areas, including in our laboratories and facilities, in our organizations and in our human resources, we will continue to work to meet your expectations and to contribute to the sustainable growth of our customers and stakeholders, as well as society.