High-precision Coating and Drying Equipment
FLOLIA®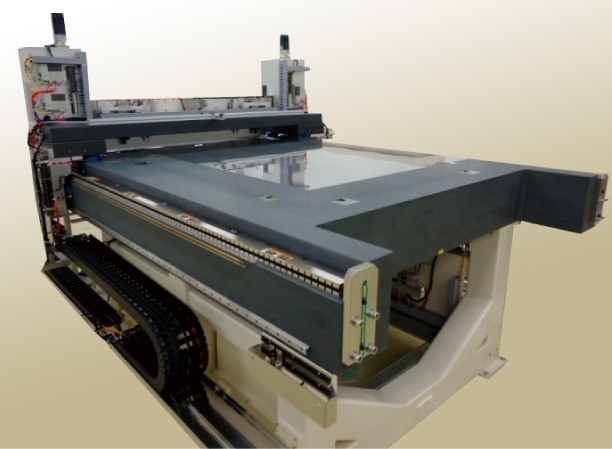 Capable of performing thin film coating which surpasses that of the HP Coater. Achieves thinner, more accurate coating of glass and other sheet-type substrates. 
Thanks to a revolutionary nozzle washing method and unique control system, FLOLIA® is able to perform highly precise thin-film coating measured in submicron units. 
Additionally, substrate transfer and positioning mechanisms are incorporated which can support system automation. 
Coating performance has been verified using a test unit installed inside a cleanroom (class100) at our laboratory.
■Principal Applications
Photoresist
Color filters
Overcoating
Hard coating
Organic semiconductor layers
Solar cell-related
AR, LR, AG films
CNT, Pedot and other transparent conductive films
Barrier films…etc.
■Unit Specifications
Maximum substrate size: 2,600mmW × 5,000mmL
Coating thickness: ≥ 1 μm wet (0.05μm – 50μm dry)
Coating viscosity: 0.001 – 50 Pa∙s (1 – 50,000cps)
Coating speed: ≤ 300mm/sec
Thickness precision: ≤ ±3%
Cleanliness class: Class10
Substrate floating conveyance-type coater capable of handling liquid crystal open cells and other ultra-thin substrates is also available.
G6 Pedot Coater (floating conveyance-type)