Heat Treatment Equipment
Vacuum Drying Equipment (VCD/HVCD)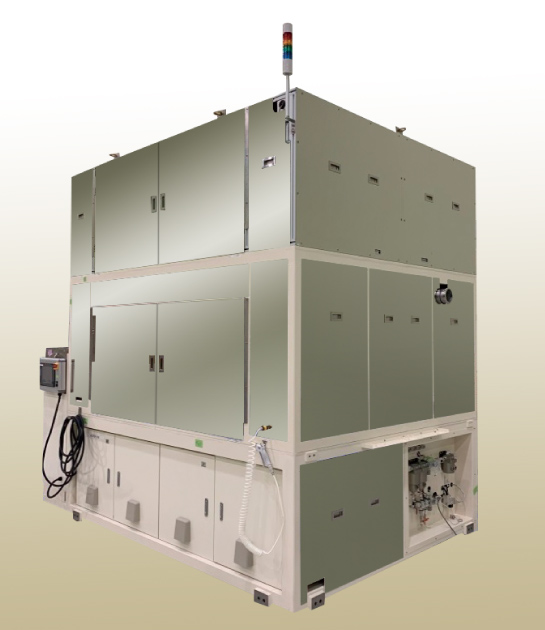 This equipment performs evaporation of coating film solution under vacuum to help limit surface irregularities in downstream processes.
Both room temperature drying VCD and heated drying HVCD are available to suit your coating solution type and coating thickness needs. Total process time is shortened and, thus, productivity enhanced by performing drying while applying heat.
The evaporated solution is aggregated within a trap tank for recovery.

■Principal Applications
Used for predrying coating films that are prone to developing surface irregularities during drying and baking

■Unit Specifications
Compatible substrate sizes: G2.5 (360mm × 460mm) – 2,600mm × 2,600mm
Coating thickness: 1μm – 30μm dry
Cleanliness class: Class10