Products Sold by Heat Treatment Division
Atmosphere Gas Generators
◼︎Endothermic Gas Generators
CRG®-R (Separate type)


Propane, butane, methane or other hydrocarbon gas is catalytically cracked to produce R gas for carburizing, carbonitriding, brazing, sintering, bright hardening and clean hardening.
CRG®-RC (Built-in type)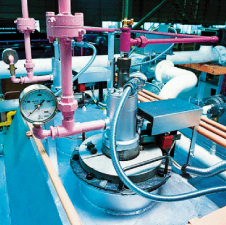 This built-in type gas generator uses a newly developed high performance catalyst, and has been designed so that the reaction tube can be directly inserted into a heat treating furnace. Carburizing atmosphere gas (R gas) is generated at low cracking temperatures ranging from 850 to 950℃.
■Exothermic Gas Generators
This energy-saving gas generator produces D gas by recovering exhaust gas burnt in the radiant tubes installed in heat treating furnaces.
Separate type is also avairable.CRG®-N-F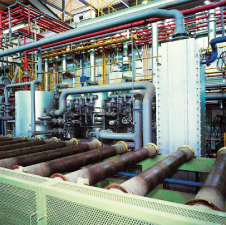 This generator, based on the same principle as the CRG®D-F generator, produces N gas, which forms the base gas for clean heat treatment as well as various surface heat treatments.
Separate type is also avairable.