Heat Treatment Furnaces for Automobile Machine Parts
Annealing and Normalizing Furnaces
■Wire Rod Coil Annealing Furnaces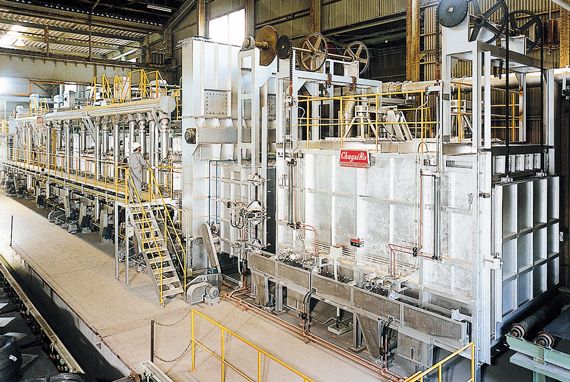 This equipment was developed for the continuous annealing of hot rolled or cold drawn wire rod coils. By using combustion products from the radiant tubes to create atmosphere gas (N gas), and adopting vacuum vestibules and radiant tubes equipped with recuperators, this furnace has been greatly improved in terms of quality and energy efficiency. Consequently, it is attracting attention as an annealing furnace for both mass and multiple-variety, small-quantity manufacturing needs.
■Radiant Tube Fired Annealing Furnaces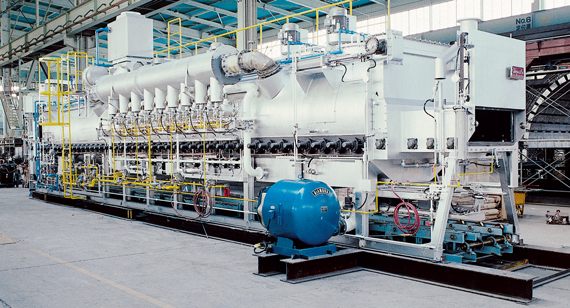 This furnace anneals materials for cold forging. The fuel combustion was reduced 20% by adopting the roller hearth system as conveyance for the work material and to lighten the tray and the basket. The emitted heat from the work materials at the time of cooling and the combustion exhaust gas in the heating & soaking zone were used for preheating the materials. In addition, the thorough measures for energy saving have been taken. Vacuum vestibules are provided at the charge and discharge ends of the furnace, so that atmosphere gas consumption is greatly reduced.