Heat Treatment Furnaces for Automobile Machine Parts
Batch Type Gas Carburizing Furnaces 'HI-SHIFTER™'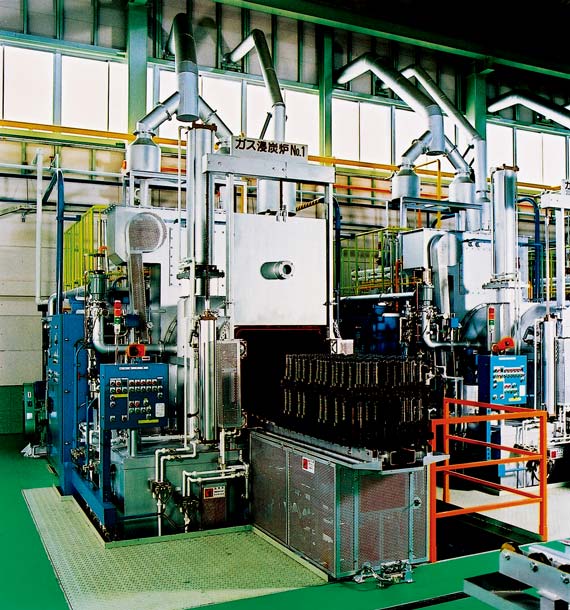 Flameless Type
'HI-SHIFTER™' is a batch type general-purpose furnace with can be used for a wide range of heat treatment applications. As one of the first gas carburizing machines in Japan, it still continues to dominate the market. It can be used not only for carburization but also for other bright or clean heat treatments. 'Flameless HI-SHIFTER™' has been developed as stage-of-the-art equipment for use in heat treating works of the 21st century. It is equipped with a vacuum purging vestibule, increasing safety and furthering labor and energy savings.
Low Distorted-ized Hardening System
Fully Automated Batch Type Furnaces Lines
For the manufacture of diversified or multi-variety materials, or when an increase in production is desired, we recommend a series of interconnected batch type furnaces. Chugai Ro can provide you with a fully-automated HI-SHIFTER™ line designed to suit your factory space and your pre- and post- treatment requirements.