Heat Treatment Furnaces for Automobile Machine Parts
Deoxidization Hardening and Draw Furnaces
■Mesh Belt Type Hardening and Draw Furnaces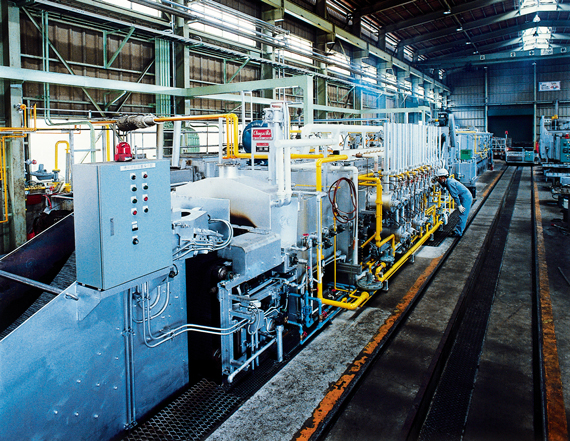 These furnaces are the ideal continuous heat treating equipment for hardening and drawing small bolts, bearing races and other small items, and carburizing needle bearings. Various mesh belts are available to suit the size of your material. Comprehensive energy saving measures have been applied to all sections of this fully-automated equipment, from entry of the material to drawing.
Depending on the shape or size of the material, the rotary retort, the rotary hearth or the link belt type transfer system can be adopted.
■Press Quench Equipment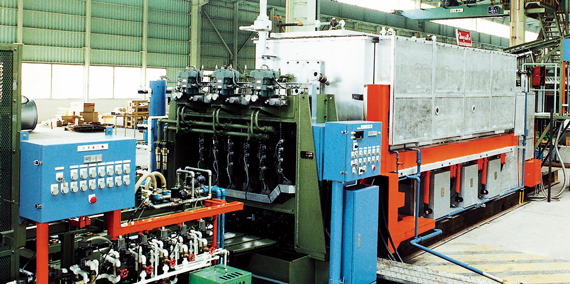 This equipment is used for heat treating parts, such as automobile gears and bearing races, which require precise dimensional accuracy. A mesh belt, rotary hearth, or roller hearth type hardening furnace is available for use with this press quench equipment. Induction heated hardening and draw furnaces, in which press quench is carried out after induction heating, are also available.