Heat Treatment Furnaces for Automobile Machine Parts
Cleaning Equipment
■Vacuum Cleaning and Drying System 'New SOLMATE™'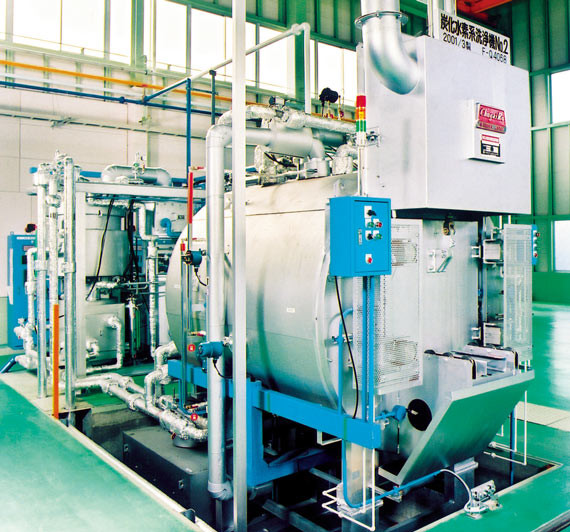 New SOLMATE™ uses a naphtanic carbonized detergent which is a kind of non-chloric tertiary petroleum detergent same as cold quenching oil. By adopting triple stage cleaning method, New SOLMATE™ will ensure a satisfactory cleaning effect equal to that organic solvent.
Besides by adopting high performance regenerator, the contaminated detergent will be always kept less than 0.5%, and the recovery percentage of the detergent is more than 99.5%.
■Burn-off Furnaces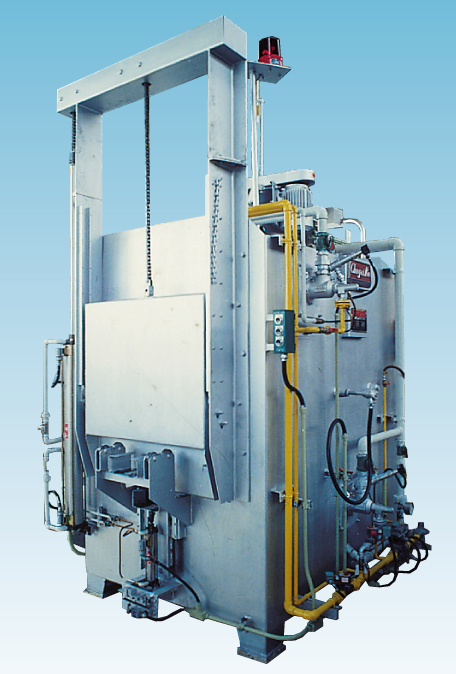 This is a compact degreasing / washing piece of equipment which simultaneously preheats the work materials before they enter the carburizing furnace.