High-precision Coating and Drying Equipment
TABLE COATER™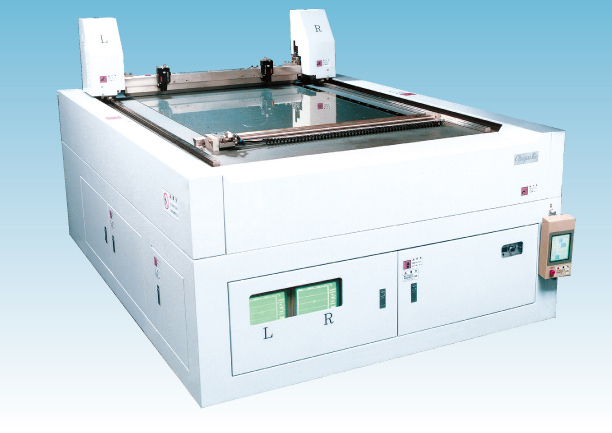 Compact TABLE COATER™ for research and development released at a reasonable price!
Please call us.
Osaka : +81-72-247-2366
Tokyo : +81-3-5783-3379
The Chugai Ro TABLE COATER™ is capable of highly accurate coating on glass, plastic film or other sheet material. Since the TABLE COATER™ uses a closed die coating system, the properties of coatings remain unchanged. The total amount of coatings supplied from the feed tank is transferred onto the substrate, thereby minimizing the waste of coatings.
■Features
Coating thickness is as accurate as attained by the spin coater
Subatrate widths up to 2600mm
Applies a wide range of coatings in viscosities of 0.001 to 100 Pa・s
Wide coating thickness range:1 to 500 microns wet
Low running cost due to the minimized waste of wet
No change in properties of coatings because of the closed die coating system
Coating speed: 5-100mm/sec
Coating uniformity: within ±5%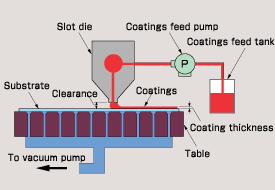 This product supports workpieces in a wide range, including those for development and mass production use with the pre-stage and post-stage tables, in combination with a variety of transfer systems.